Announcements
Subscribe to posts
After church service on October 7th, join us in Fellowship Hall for a church conversation.  Food will be provided, and we will eat while we talk!
Join us on October 14th, to pack Jared Boxes.  After church service, we will have a potluck, then pack the boxes at 12:30.   Our goal this year is 80 boxes.  We will be collecting items to put into the boxes in a red bin, in the Overflow room at church.  See this link:  http://www.thejaredbox.com/pages/Downloads/SuggestedItems.pdf  for suggested items to put into the boxes.
Our movie this month is "Grace Card"   
"It intends to illustrate the everyday opportunities that people have to rebuild relationships and heal deep wounds by extending and receiving God's grace."  (quote taken from Wikipedia)
As always, Free Popcorn, soda and water.
Steve McQueen, American Icon    
Come join us April 6th at 6:30 pm to view this movie.  It is a redemption story which chronicles McQueen's exodus from the world of fame and fortune and his little known search for meaning, truth and significance.  
As always, enjoy free soda, water and popcorn. 
Join the Williams Community For Resurrection Sunrise Service.  6:00 AM at Young Life Camp  
Join us on February 14, 7:00 pm for Ash Wednesday Service.  Come show your Love for the Lord!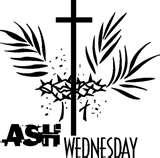 Scout Sunday, February 11, 2018.  Join us for service at 10:00-11:30 as Scouts from Cub Scout Pack 7140 participate in the church service.
Join us at 7:00 PM Sunday, December 24th.  We will celebrate after the service with a birthday cake for Jesus.
Come take a moment to relax from all the hustle and bustle of the season, and enjoy some soup and various desserts.  The lunch will begin at 11:00 am and last until the soup is gone.  This is always a time to catch up with others and enjoy the Christmas season and give glory to our Lord.